WELCOME to the International Jangmookido Federation home page.
We are an organization dedicated to teaching authentic art of longstaff
fighting, under the guidance and leadership of the Jonny Edvinsson.


JANGMOOKIDO
International Federation
LEARN 6
POWERFUL
JANGMOOKIDO
TECHNIQUES
And Bring Balance To Your Life
If you are passionate about Martial arts... Or simply you
are looking for a new
kind of workout...
STOP WAITING and
take ACTION TODAY!
IT'S VERY EASY TO ACTION
PICK UP A STICK
and
START TRAINING!
JANGMOOKIDO
IS ALL ABOUT


STRENGTH

SPEED

FLEXIBILITY

AGILITY

COORDINATION

STAMINA

SELF-DISCIPLINE
Meet Master
Jonny Edvinsson
also known as Kuk
Sa Nim by his
students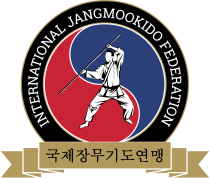 Kuk Sa Nim started his martial art training for 35 years ago and he has more than 20 years
of experience teaching martial arts to hundreds of students in real life, face to face.

Jonny Edvinsson is the founder and headmaster
for his art of sport Jangmookido and Han-Moosa Ancient Korean warrior School in Sweden.

MASTER JONNY SAYS,

— Everyone can learn Jangmookido whether you are young or old, fit or not you can start your Jangmookido Dream Today!

LEARN THE 6
POWERFUL
JANGMOOKIDO
TECHNIQUES
BODY TRAINING
( Power and Stretching )

Start Your
Jangmookido
Journey Today!
____________________________________________________________________________
Get In Touch!


jonny.edvinsson@gmail.com

HEADQUARTERS
Linköping Sporthall ( Hanmoosadojang )
Snickaregatan 35
City Linköping - Sweden

Welcome to www.jangmookido.org
____________________________________________________________________________
© 2017-2023
INTERNATIONAL JANGMOOKIDO FEDERATION